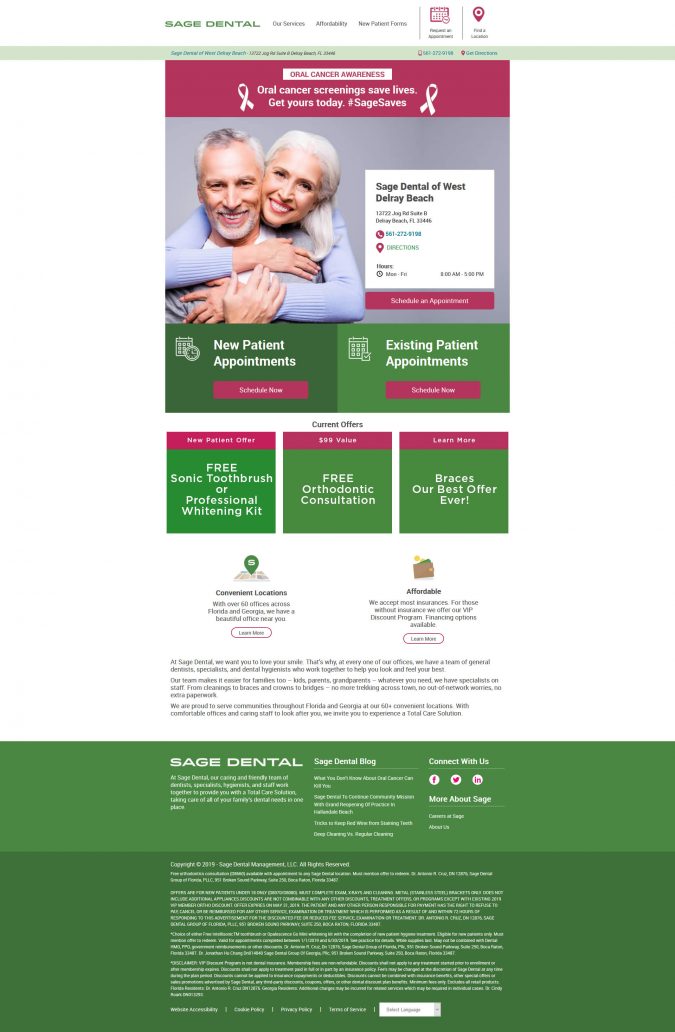 Google PageSpeed scores updated weekly.
Last update on August 21, 2019.

PROJECT DETAILS
A website developed for Sage Dental, a chain of 60+ dental offices located in Florida and Georgia. This website has many features, most notably, a VIP program, which customers join by paying a recurring fee to help alleviate dental costs for certain types of procedures and visits. This project includes a custom built Google MAPS location finder to help website visitors find Sage Dental locations near them.
This website is a mix of new and old pages. The company is currently going through a re-branding process. This includes a new color scheme, fonts, etc which will be applied to the site as time goes on.
Some tasks I worked on with this project:
ROLE IN THE PROJECT
Front-end Developer
Platform
Technology Used
Employer at the time:
Project Business
Industry
Dentist Offices
Project Business
Location
Boca Raton, FL
Visit Website