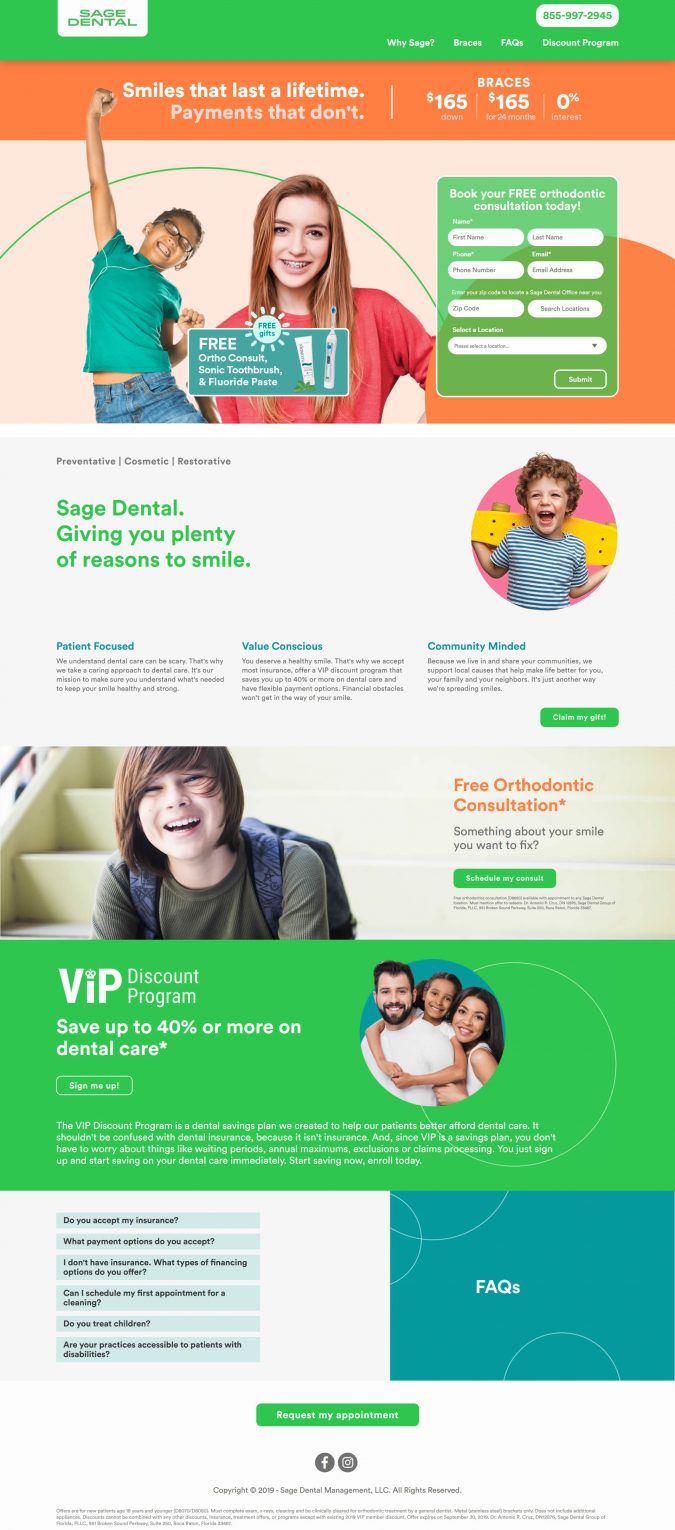 Google PageSpeed scores updated weekly.
Last update on August 21, 2019.

PROJECT DETAILS
A landing page developed for Sage Dental, a chain of 60+ dental offices located in Florida and Georgia. This landing page was developed as apart of a marketing initiative to gain new patients for Orthodontic dental services.
Some tasks for this project:
Develop a custom Page Template (header,page,footer) for WordPress from scratch (no CSS framework used)
Developed from a set of PSDs
Google MAPS API included to provide GEO location services for "Selecting a location near you…" using offices from a custom post type in WordPress to generate the office list
This project includes standard website features – cross-browser, cross-platform compatibility and is responsive
ROLE IN THE PROJECT
Front-end Developer
Platform
Technology Used
Employer at the time:
Project Business
Industry
Dentist Offices
Project Business
Location
Boca Raton, FL
Visit Website