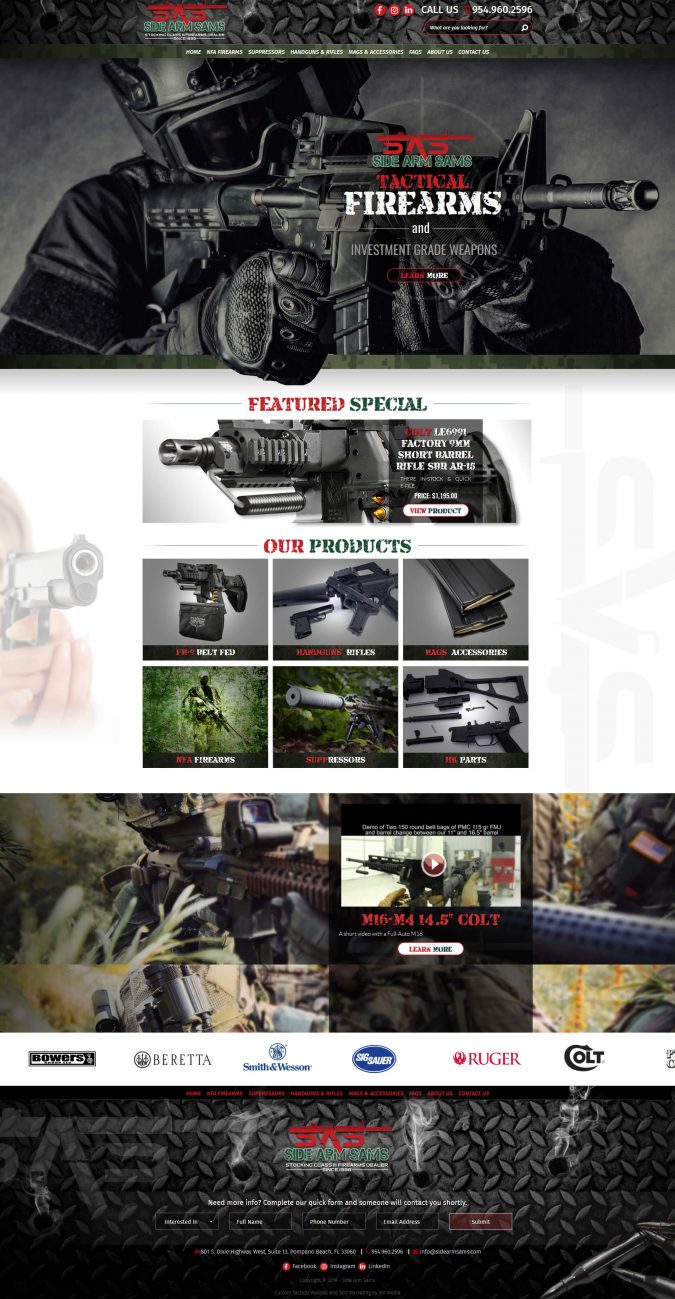 Google PageSpeed scores updated weekly.
Last update on August 21, 2019.

PROJECT DETAILS
Side Arm Sams, a tactical firearms and investment grade weapons seller, this project was completed in 2016. This website project is an online firearms catalog without the ability to purchase firearms online but to inquire about select firearms they have for sell.
Some tasks for this project:
Create a custom WordPress theme from scratch (no CSS frameworks used)
PSDs were provided for DESKTOP layout only, it was my responsibility to incorporate those designs into the tablet and mobile versions of the website
The product catalog for this project was custom developed, not using any plugins, just raw PHP and WordPress functions.
This project includes standard website features and pages – cross-browser & cross-platform compatibility, responsive,  a blog, a services area, an about page, a contact page and contact forms
ROLE IN THE PROJECT
Front-end Developer
Platform
Technology Used
Employer at the time:
Project Business
Industry
Online Firearms Catalog
Project Business
Location
Pompano Beach, FL
Visit Website